Miss Peregrine's Home for Peculiar Children is a movie adaptation of a novel of the same name, written by Ransom Riggs. The movie was directed by Tim Burton and was distributed by 20th Century Fox. This movie was released in September of 2016, and I had the glorious chance of watching it on 15 hour long airplane ride.
Character
Jacob Portman is the protagonist of the movie. Imagine a generic lonely teenage boy, that is him.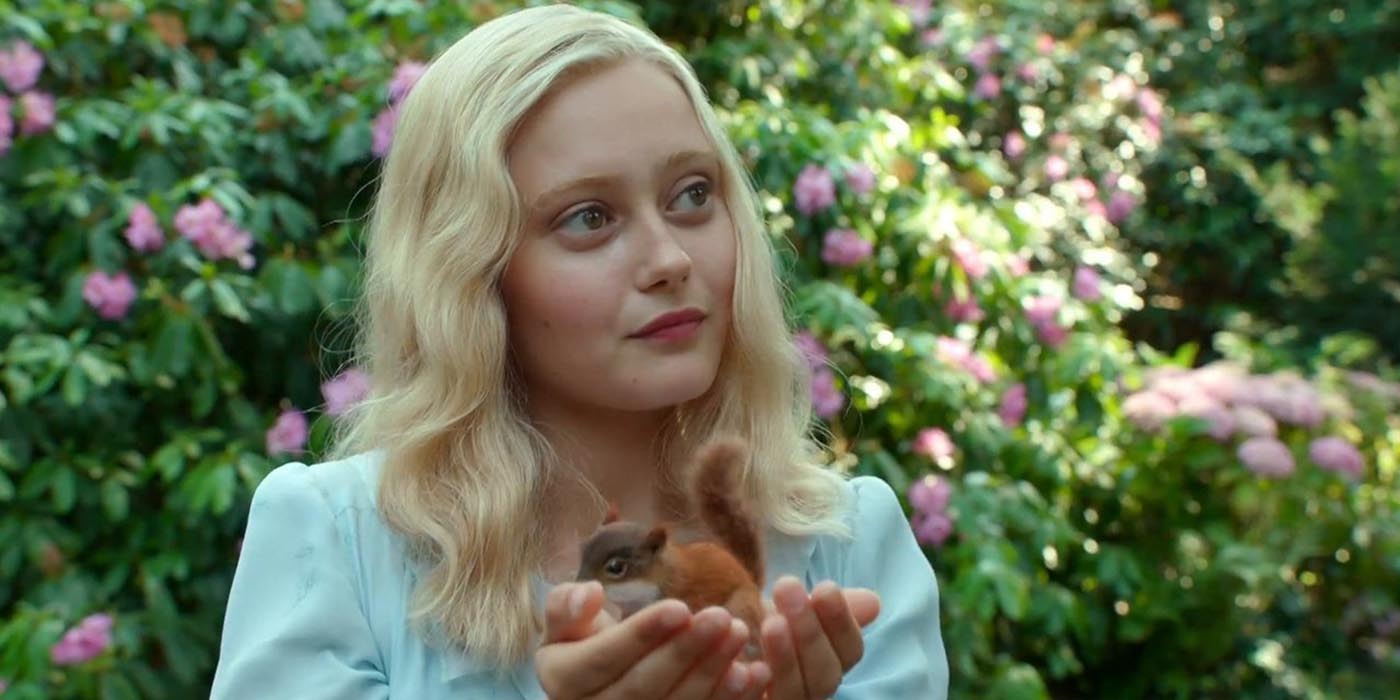 Emma Bloom is the main heroine of the movie. She floats.
Miss Peregrine is the titular character and headmistress for sanctuary for Peculiar Children. She can set up a time loop to create a safe place for the Children.
Samuel L Jackson is the villain, he has a name but it was so boring I can't remember. He wants to be immortal, and that is that.
Story
The story follows Jacob and his trip to Wales based on his possibly crazy grandfather's bedtime stories. After his grandfather's death, he retraces his grandfather's stories to find Miss Peregrine and her X-Men… I mean Peculiar Children.
The "Home" is in a protected space that exists in a Loop, a 24 hour day that endlessly repeats itself as long as Miss Peregrine exists there. This Loop is designed to separate the Children from the rest of the world to protect from danger. The Peculiars all maintain their memory from day to day, but do not age. So having your crush having feelings for your more masculine younger grandfather is kind of weird.
the Good
This is directed by Tim Burton, and it shows. Some of the visuals were very weird, and I loved that. Seeing everyone wearing gas masks, especially little kids, is always unsettling and it was great seeing visuals like that in this movie.
the Bad
Well, the first 30-45 minutes of the movie was very slow and boring, it was all exposition and whether or not the grandpa was crazy, and if you've seen the trailers or seen any other movies, you know this is going to be pointless because we know Jacob meets the magic people later on. This part could've been shorten and less dreary.
The Peculiar Children were rather boring. The younger children don't do anything in the film and the older ones do very little. And for a film that has her name, Miss Peregrine doesn't seem to do much. Sure her powers maintain the world, but she does not do much in the film.
Apart from the strange visuals and character design, this movie has very little going on. It had really boring heroes and even blander villains. There were romance subplots which I didn't care for, they were boring and predictable as well. Beginning was boring, the middle was disappointing, and the ending was predictable.
Many parts of the movie just glared with ineptitude. For first half of the movie, Jacob's acting was so bad, I thought he was trolling the characters around him, he sounded like a a bored kid reading a script. The CG used for girl with mouth on the back of her head was horrible, and the main villain monsters looked like stuff from Slender, the one with bad graphics.
Verdict
Will I watch it again? No, when I first saw it, I just wanted it to end.
Do I recommend it? No. I wanted to like this movie, but I was absolutely bored the whole time.
Final Thoughts
I never read the books, but this movie was very boring to watch. I loved Tim Burton's works, but this one is a miss. The main characters, side characters, and the villains were boring, it took forever for the story to get going, and everything was so generic.
Hope you enjoyed reading this,
Gihoon