In/Spectre or Kyokou Suiri is an anime adaptation based on a novel of the same name, written by Shirodaira Kyo. The anime was made by Brain's Base and contains 12 episodes.
Characters
Iwanaga Kotoko (left) is the protagonist of the series. She is exchanged her eye and a leg for the position of God of Wisdom. She acts as arbitrator between the supernatural and the human world.
Sakuragawa Kuro (right) is Iwanaga's immortal boy friend. Every time he dies, he can kinda affect the future.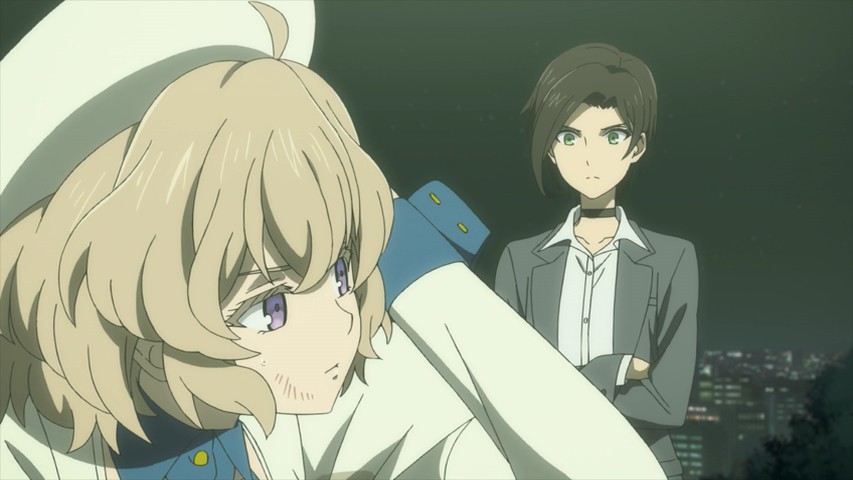 Yumihara Saki is Kuro's ex girlfriend. She broke up with Kuro after finding out he is not entirely human. She is afraid of the supernatural, and also a cop.
I liked
I always enjoyed modern stories that has our world coexist with the super natural. And that Iwanaga acts kind of like a detective. At the start, a lake god wants an explanation of a crime that happened, and she had to figure out exactly what took place, looking from both forensic point of view as well as supernatural.
I really liked the character designs, especially the two main heroines. It's not often you see physically handicapped characters that actually need aid. Iwanaga needs her cane. Also Saki was a fun character, it was refreshing to see a character that genuinely did not want to there.
I disliked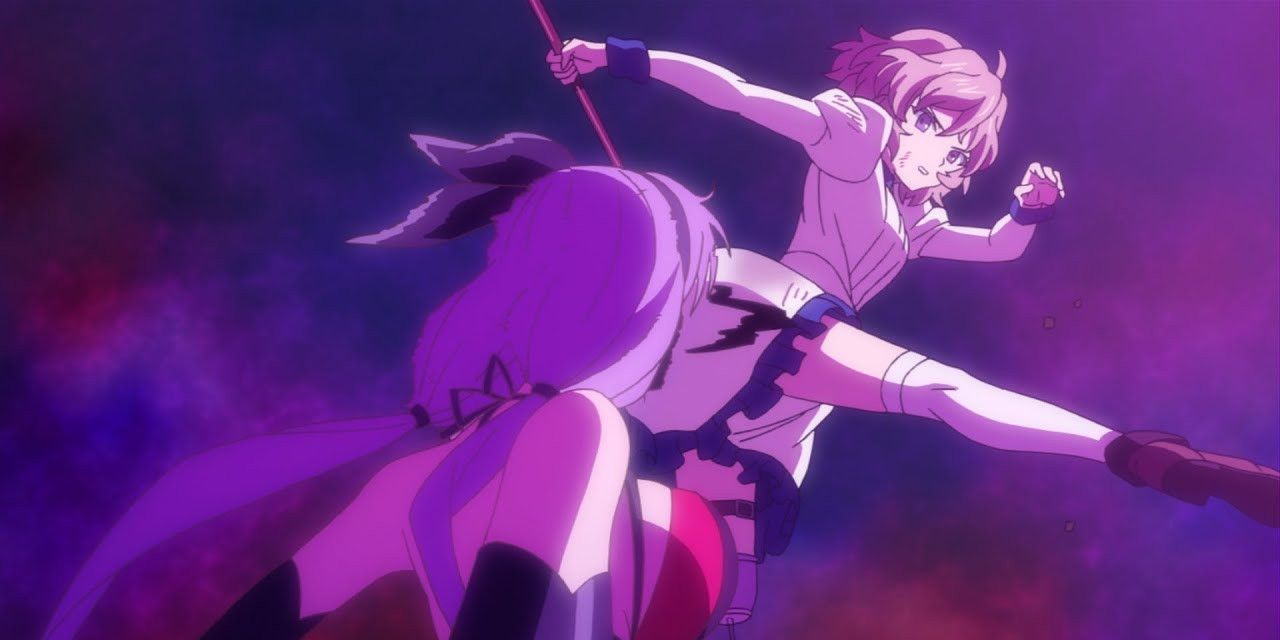 The biggest detractor for me is balance between the light hearted stuff and the serious. The has very slice of life moments as well as life or death. But the way they were put together does not feel natural at all. Stories like Chainsaw Man (which has more extremes on both ends) or Shaman King does this really well. Almost feels like two separate animes sewn together.
Also the pacing was rather awkward. The latter 2/3 of the show (or at least what it felt like) was dedicated to one case. This made the latter part feel so sluggish. It doesn't help that most of the important things are thinking and speaking. This probably works much better in its written form. There are ways to make deduction and conversation great, just look at BoJack Horseman.
Overall Thoughts
This show was alright. It had nice character designs, and interesting premise of supernatural detective. But it was bogged down by the execution: the tone, the pacing, and story telling. Like I said, it was alright.